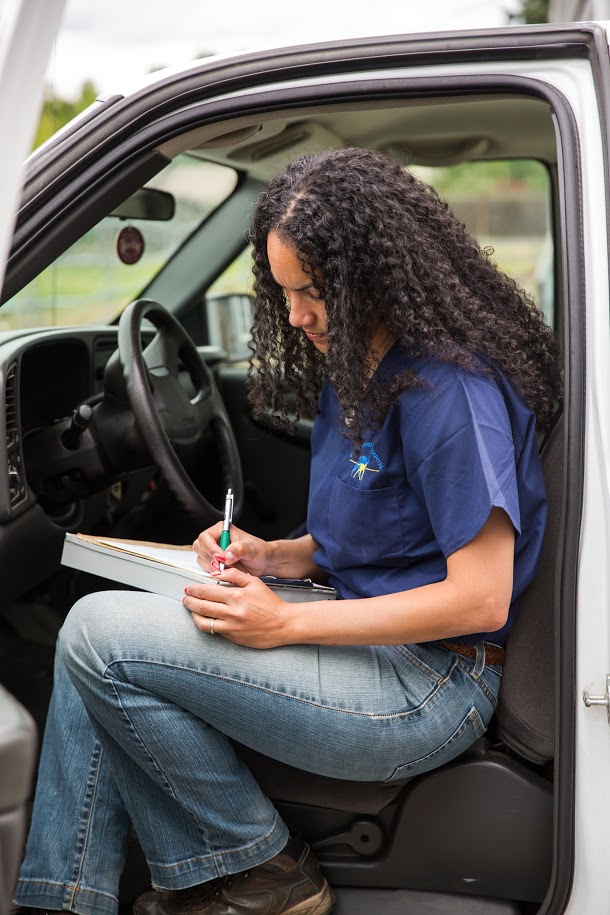 In addition to caring for our equine patients, our doctors also treat all types of farm animals including cattle, sheep, goats, llamas, alpacas and pigs. Our focus on preventative care to ensure your herd is healthy and productive. Eagle Fern Equine Hospital offers a full array of programs to its large animal clients including diagnostic, surgical and reproductive services. Please call us to learn more about our farm animal programs and herd health plans.
Small Ruminants:
Whether they are pets, blackberry control or production animals, sheep and goats are a growing part of our practice. Services we offer include preventative medicine (annual examination, immunizations, and deworming), regulatory medicine (disease testing and health certification), emergency medicine (trauma, dystocia, urinary obstruction and bloat) and surgical services (elective and emergency).
Bovine Services:
Our services include regulatory medicine (i.e. health certificates for shipping), brucellosis testing and vaccination, tuberculosis testing, reproductive services (pregnancy diagnosis and assisting with calving and dystocias) and minor surgical procedures such as castration and dehorning.
Camelid Services:
Herd health management services are aimed at working with owners and farms to meet the basic needs of their animals. From deworming to emergency medicine, we evaluate each individual situation and taper treatment to the specific needs of the farm covering all aspects of camelid medicine.
Services include: dentistry, health certificates, travel papers, show exams, blood tests for BVD, Brucellosis, TB, as well as fecal analysis and deworming.