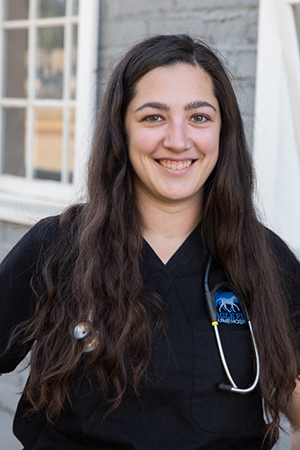 Dr. Rachael Lencioni grew up in Olympia, Washington taking horseback riding lessons and trail riding whenever she could. She graduated from Oregon State University with an emphasis in Animal and Equine Sciences in 2011. After that she attended Washington State University for veterinary school and graduated in 2015.
Throughout school she participated in multiple research projects studying laparoscopic surgery in horses. Dr. Lencioni recently spent a year in an equine focused internship at Pilchuck Veterinary Hospital in Washington. Dr. Lencioni's professional interests include internal medicine, dentistry, and senior horse care.
Outside veterinary practice, she enjoys reading, spending time with her two cats, cheering on the Seahawks, and riding her horse.
Contact Dr. Lencioni: r.lencioni@eaglefernequine.com